The police investigation continues, following the discovery of the trailer in Grays, Essex, last Wednesday.
Three people arrested in connection with the incident have been released on bail.
Maurice Robinson, 25, has been charged with the manslaughter of 31 men and eight women.
He has also been charged with people trafficking, immigration and money laundering offences, Essex Police said.
Mr Robinson, of Laurel Drive, Craigavon, Northern Ireland, is due before Chelmsford Magistrates Court on Monday.
The three people released on bail are a 46-year-old man from Northern Ireland, who was arrested at Stansted Airport, and a man and woman, both aged 38, from Warrington.
All three were arrested on suspicion of manslaughter and conspiracy to traffic people.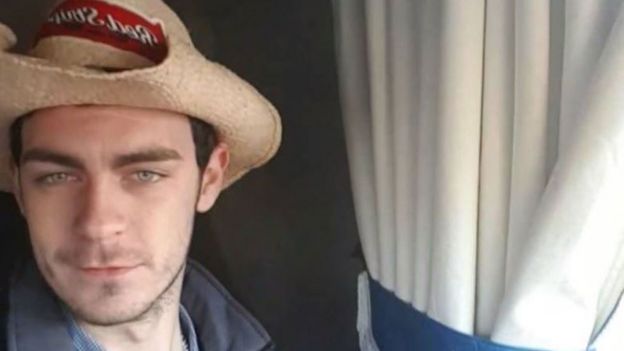 In total, five people have been arrested in connection with the investigation into the deaths.
A man in his 20s, arrested by Irish police in Dublin, was said to be "of interest" to the Essex Police investigation.
In Vietnam, relatives of Bui Thi Nhung, 19, expressed fears she may be among the dead.
The teenager is thought to be the youngest of those who died.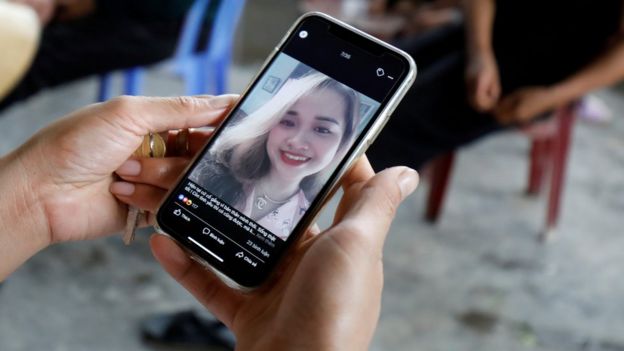 Since the bodies were discovered on Wednesday, several families in Vietnam have expressed concerns over missing relatives.
Among them are Pham Thi Tra My, 26, who last messaged her family late on Tuesday, and two men - Nguyen Dinh Luong, 20, and Nguyen Dinh Tu.
A friend of Tran Thi Tho, 21, fears she may be among the victims. The friend, who lives in Glasgow, did not want to be identified but told the BBC he was due to meet up with her when she arrived in the UK.
Police in Vietnam are taking DNA samples from family members of those reported missing in a bid to identify the victims, Reuters has reported.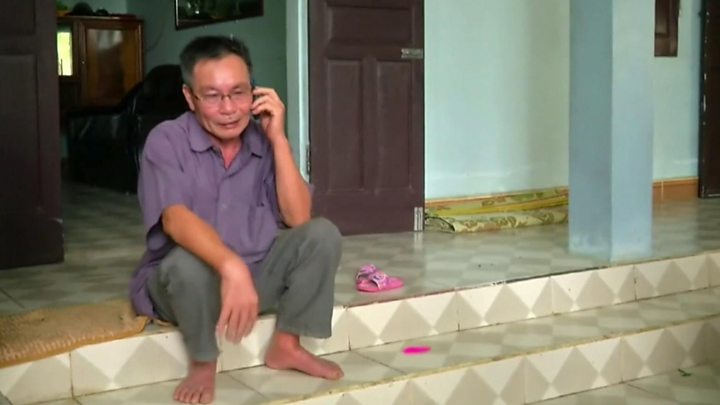 A representative of VietHome - a website for Vietnamese people in the UK - said it had passed on the pictures of almost 20 people who have been reported missing to detectives.
Police said they were investigating a "wider conspiracy" after reports that the lorry may have been part of a convoy of three carrying around 100 people.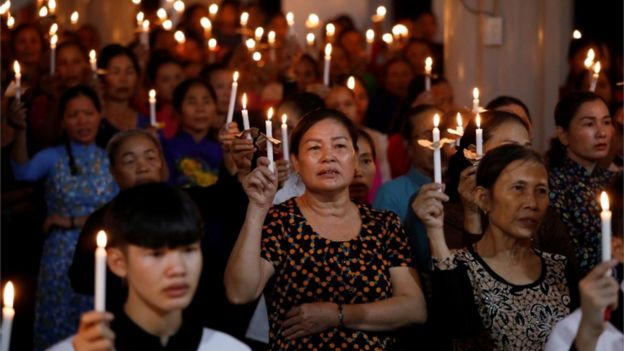 The victims - who police initially believed to be Chinese nationals - were inside a lorry trailer which came to the UK via the Belgian port of Zeebrugge.
Officers said post-mortem examinations were being carried out.
The victims had been carrying "very few" identity documents, leaving officers to rely on fingerprints, DNA and distinguishing features such as tattoos or scars, said police.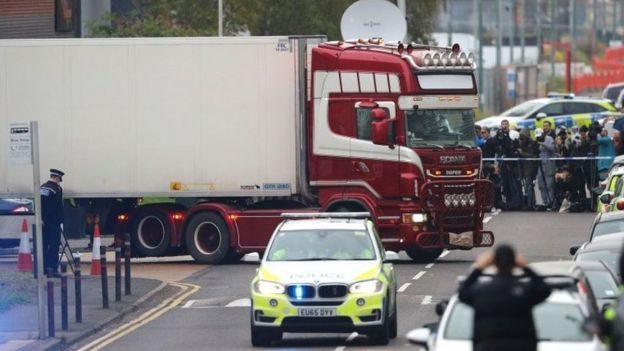 Meanwhile, concerns have been raised over the UK's ability to work with European officials to combat people trafficking after Brexit.
Labour's Yvette Cooper and exiled Conservative Dominic Grieve voiced the fears over co-operation with Europol as plans for the transition period after Brexit and beyond have yet to be agreed.
However, the Home Office said the UK would continue to work with EU law enforcement agencies with or without a Brexit deal.