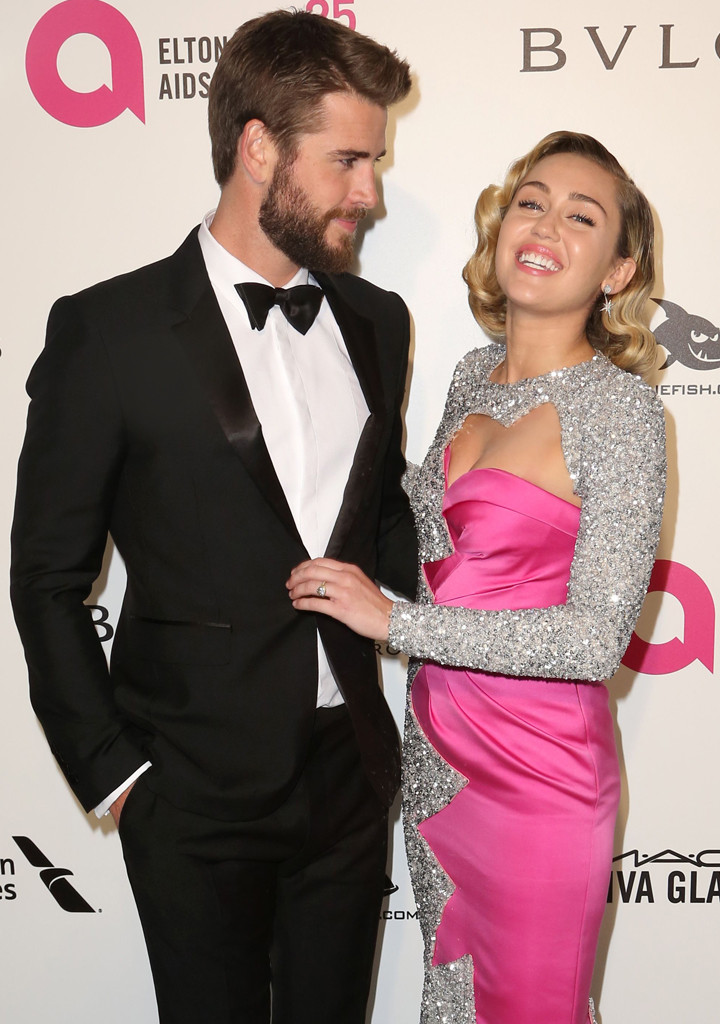 Willy Sanjuan/Invision/AP/REX/Shutterstock
Moreover, the wildfire that devastated Southern California in Nov. 2018, might've played a small role in their split. Fans will recall that Miley and Liam's
home was burned to the ground
, along with many other residences in the area. In the aftermath, a source said that the natural disaster brought them "closer together," but now it looks like it could've driven them apart from one another. The source explains, "They already weren't spending a ton of time together in LA ever since the Malibu house that Liam bought burned down. Miley's been spending time in Los Angeles, but Liam hasn't been in LA for a while now."
With Liam in Australia, the source shares that there "are intermediaries who are handling most everything" for the two stars. Overall, the insider describes the process as "very amicable" and expects that it will be a "quick and easy" divorce since the pair have a prenup.
As for Liam's state of mind, the insider shares, "He's sad but he's honestly fine overall. He wants to just get this done."
Unlike Miley, who was born and raised in the limelight, the 29-year-old is "not very Hollywood" despite his career in the industry, the source shares. "He's very family oriented and he's really close to his brothers and their families and they've been supportive."
Not to say that the former Hannah Montana star isn't upset by the life event. A source told E! News, "Miley just wants to be healthy and happy. This isn't easy for her."
She made that clear on Friday, when she
slammed rumors that she cheated
on her partner of 10 years. Miley stated, "I can admit to a lot of things but I refuse to admit that my marriage ended because of cheating. Liam and I have been together for a decade. I've said it before & it remains true, I love Liam and always will."